Made in God's image and likeness, we owe it to ourselves to rest and be renewed. Self-care is absolutely not selfish. We can't give what we don't have. 
This post contains affiliate links. Please see my disclosure policy for details. 
We were overscheduled.
Acting class from 12:30 to 1:30

Spa party with the AHG troop from 2:00 to 4:00

Family friends had two children in an art show at 5:00 in the evening (it was a madhouse – a million people in a space the size of my living room)

Quick stop at the grocery store

Dinner and visit with the same family friends

Home at Bedtime Thirty, all of us tired and cranky
I plugged in the address for the next day's 2:30 playdate.
45 minutes –  if we took the toll road.
The next day was Sunday: mass followed by brunch with my mom. My husband had a separate obligation at 2:00 –  I would be the one to drive the kiddo.
An hour commute meant I would need to stay up there despite overflowing opportunities at home.
Panic. It was late. I was tired. I really couldn't handle anything more. I hemmed and I hawed – she'd been looking forward to this forever.
My fingers flew across the phone screen of their own volition. We would need to reschedule. I went to bed feeling guilt-ridden and alone.
The Truth About Motherhood
Like a lot of modern mothers, I struggle with the inability to say no. It comes from a desire to do everything for my family: I don't want us to miss an opportunity, nor do I want to let anybody down. But in the back of my mind is a voice that tugs at my sanity. He's my personal Wormwood, and sad to say, he knows me well. He does his darndest to upend the holiness of my vocation. He tries to take my Catholic motherhood and turn it on its head.
How? Well, think of it this way. From the moment a life begins growing or is placed in our welcoming arms, we become a maternal model of Christ's passion:
This is my body, given up for you.
We take on a life of great joy and great sacrifice, each part of mothering a work of mercy and a path of love. God in his goodness designed our vocation as a journey toward redemption. Like Jesus, we walk a mother's Way of the Cross.
Of course, this is good and right and holy, but original sin makes us stumble and fall. We begin to fixate on the role of selflessness in our salvation.
We don't want to make selfish choices – aren't we supposed to keep giving that self-donative love?
And so sleep is hard to come by. Showers are a mythical unicorn. For lunch, we might inhale the crust of a sandwich, seven goldfish, and someone else's half-eaten celery. We can't really remember what non-picture books are for.
The kids get older and the selflessness changes. We're up late worrying about how they'll navigate the world. We run to soccer practice, art class, the dance studio, and friends' houses.
All the while, we drift from sanctification to emotional and spiritual rot.
Wormwood knows this weakness. He knows we love our children to distraction, that our motherhood is foremost in our hearts. He uses this to upend the vocation of our motherhood. We fall to the bottom of our list of priorities, giving up on the woman God loves.
Mama, Self-Care is Absolutely Not Selfish
If our motherhood is the model of Christ's sacrifice, it stands to reason that the parallel extends. Because of his divinity, Christ practiced perfect prudence in all things. While he willingly lay down his life through his Passion and Crucifixion, he did not spend his days in sorrow or despair. Instead, he exhibited a balance between service and self-care, whether that meant taking time away from the crowds when he needed it or reclining at table with friends. 
We are called to practice that same virtue of prudence. Yes, sacrifice is a valid and worthy part of our journey as mothers. But we are made in the image and likeness of God the Father, just like Jesus.
It's not selfishness to take care of ourselves.
Read something worthwhile
Yes – I mean a book. No time to read? Let go of the idea of several chapters in one sitting. It's one of those things you have to take one page at a time. (Need some suggestions? Here are a few titles I recommend:)
Good Enough Is Good Enough: Confessions of an Imperfect Catholic Mom (Catholicmom.com)
A Parent Who Prays: A Journal to Guide You in Praying For Your Children
Blessed Is the Fruit of Thy Womb: Rosary Reflections on Miscarriage, Stillbirth, and Infant Loss
The Catholic Mom's Prayer Companion: A Book of Daily Reflections (Catholicmom.com Book)
Love Rebel: Reclaiming Motherhood by Melanie Jean Juneau (2015-07-12)
Wear something beautiful
Bring peace and joy to your day with a physical reminder of the beauty of creation. Choose a piece of religious jewelry (like one of these handcrafted items) and you've got a double whammy. It's not just a lovely piece to look at – it's the perfect reminder to help you pray.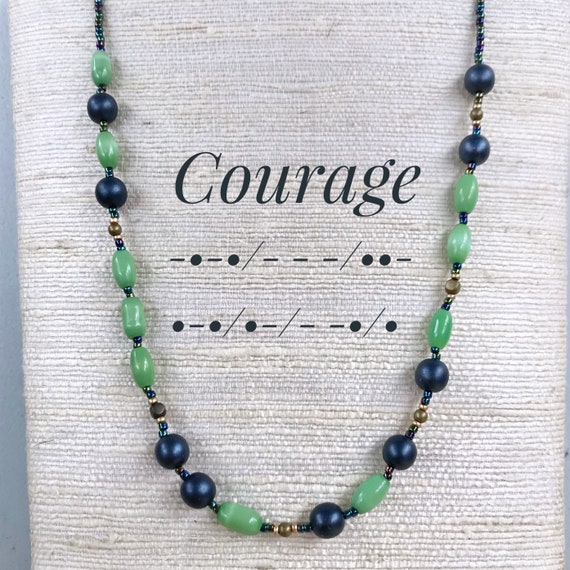 Apple and Azalea Morse Code Necklace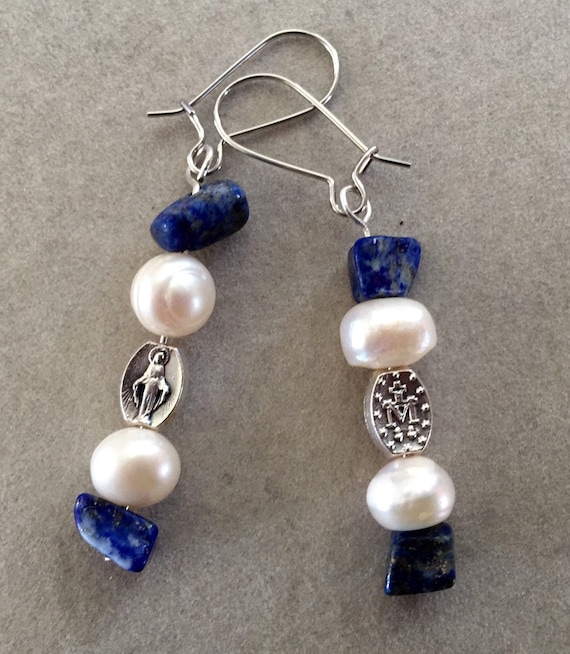 Ave Maria FaithCrafts Pearl and Lapis Miraculous Medal Earrings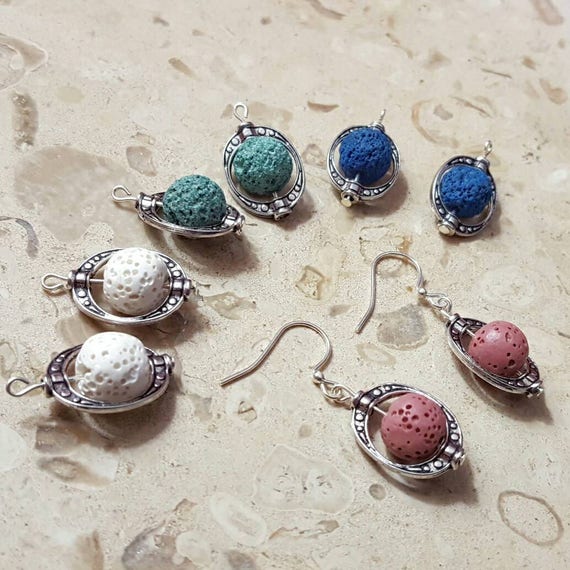 Happy Nest HomeGoods Essential Oil Diffuser Earrings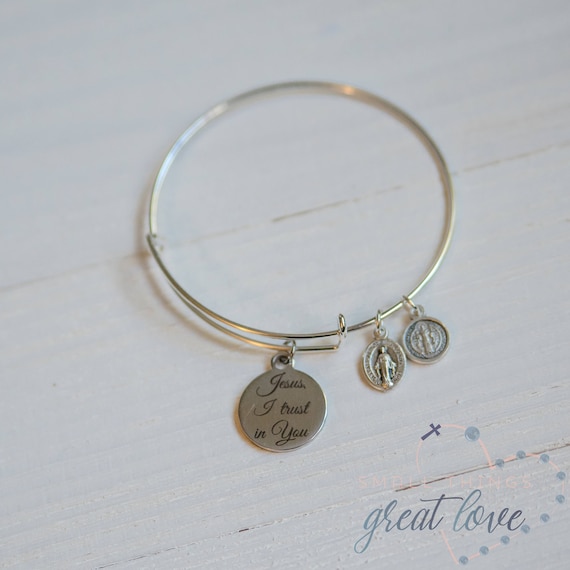 Small Things Great Love Jesus, I Trust in You Bangle
Pink Salt Riot Wife+Mama Rose Gold Choker
Reconnect with an old friend
We're constantly connected via social media, but what about the world that exists offline? Pick up the phone. Write a letter. Walk across the street and say hello. Go out of your way and make a personal connection – maybe you can pray or share a treat together. It will keep both of you from feeling alone. (Find the perfect set of notecards, a treat, and prayer journal supplies below ).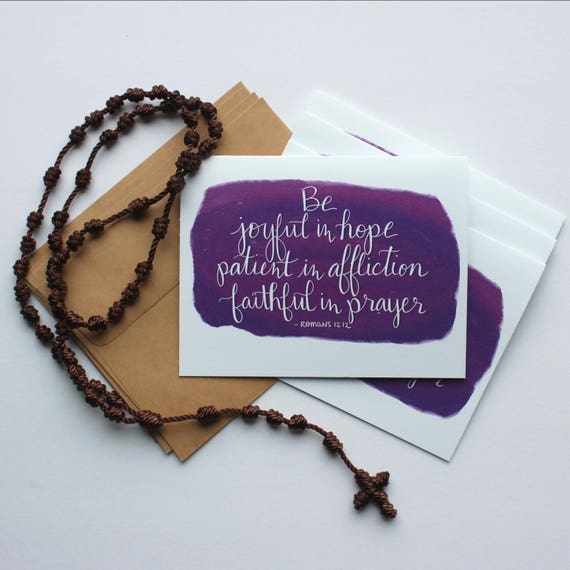 Annunciation Designs Encouragement Note Cards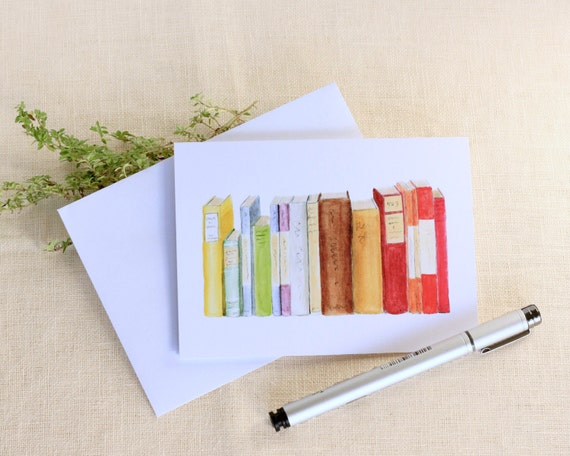 Pebblecreek Prints Watercolor Notecards
M&M'S Pretzel Chocolate Candy Sharing Size 8-Ounce Bag
ArmaDei Prayer Journal Craft Kit
ArmaDei Phone Lock Screens
Arma Dei A Little Way To Pray Ebook
Wear
Wear Real Clothes
I hear you – comfort is key. But you owe it to yourself to get out of athleisure. Purchase one new-to-you (thrift stores allowed) high-quality staple. Get dressed before you take on your day. (You can also contact my good friend and LulaRoe stylist, Lisa. She's amazingly generous and will set you up!)
Straighten up your interiors – but don't do it on your own
They say clutter increases stress and I believe it, but I think for me it's because I'm handling it all alone. If you're drowning in chores and housekeeping, call in for reinforcements. Check out a chore app like Homey or a token economy to keep your kiddos focused and on task.  
Pick up a hobby (or rediscover an old one)
The internet is a glorious resource. There is so much you can learn for free! Pick up something new or rediscover an old hobby. What did you enjoy before you were a mom? Are you still doing it? How can you make it a reality?
Go out by yourself
When a trip to the dentist sans kids feels like a vacation, you know you are overdue for some time alone. Hire a sitter or enlist a friend to watch the kiddos. Head to the library, an art gallery, or a coffee shop and stay there. Bring a book and put away your phone.
Get some exercise and pamper yourself
Get up early if you have to; work prayer time into your workout routine. If you can't get up early, park the kids in front of the TV for 25 minutes and try a quick HIIT workout (quick tip: my kids love doing HasFit videos with me).  Don't forget to follow up with some serious self-care for your health and body (I've got some resources below)
Bonnie Way, Independent Norwex Consultant Optic Scarf
Bonnie Way, Independent Norwex Consultant Lip Balm
Kidderbug Kreations Amazing Woman Hand Sanitizer Case
Kidderbug Kreations Amazing Woman Lip Balm Case
DoTerra OnGuard Protective Blend
Alba Botanica: Natural Hawaiian Body Scrub Sea salt, 14.5 oz
Whole Foods Market, Organic Peppermint Lip Balm, 0.15 oz
Lux Naturals White Tea and Ginger Soap
Ladies, say it with me.
It is not selfish to take care of myself.
It is, however, all too easy to let go of the woman God has fashioned. Don't listen to the lies Wormwood tells you. God wants so much more for your life. 
Quick note: all those items I've mentioned previously?
You can see them below.
Join 3,900 moms in the Not So Formulaic Community
where you'll break through the overwhelm of mothering differently-wired kids. You'll learn to identify and serve your child's gifts and challenges and form a mother-child relationship built on holiness and grace.
Success! Check your inbox for the confirmation email.
Clothing and Jewelry
Courage Morse Code Necklace 28, from Apple and Azalea
Miraculous Medal Bracelet 28, from Relics by Rose
Pearl and Lapis Miraculous Medal Earrings 20, from Ave Maria FaithCrafts (not pictured, see link above)
Essential Oil Diffuser Earrings 10, from Happy Nest Home Goods
Jesus, I Trust in You Bangle 16, from Small Things Great Love
Wife + Mama Rose Gold Choker 14, from Pink Salt Riot (not pictured, see link above)
Styling Session and Shop Credit 100, from LulaRoe Lisa Gonzales
Health, Beauty, and Wellness
Norwex optic scarf 10, from  The Koala Mom
Norwex Lip balm 10, from The Koala Mom
Wonder Woman Hand sanitizer and case 9, from Kidderbug Kreations
Lip balm and Wonder Woman lip balm holder 9, from  Kidderbug Kreations
Do terra OnGaurd oils kit and sampler 28, from JOYfilled Wellness
Alba Botanicals Hawaiian body scrub 9, from The Natural Catholic Mom
Whole Foods Orange Pomegranate Organic Lip Balm and Peppermint Organic Lip balm 4, from The Natural Catholic Mom
Lux Naturals soap 6, from The Natural Catholic Mom
Relaxation and Encouragement
Pretzel M&Ms 8, from Prayer Wine Chocolate (not pictured)
Encouragement note cards 9, from Annunciation Designs
Blank watercolor note cards 16, from Pebble Creek Prints
Coloring book and markers 18, from Trendzilly
Prayer Journal Prompts Craft Kit 15, from Arma Dei: Equipping Catholic Families (not pictured)
A Little Way to Pray EBook 6, from Arma Dei: Equipping Catholic Families (not pictured)
Encouraging Phone Lock Screens (choice of 3) 6, from Arma Dei: Equipping Catholic Families (not pictured)
Books
Catholic Mom's Prayer Companion 15, from Alison Gingras, Reconciled to You
Love Rebel: Reclaiming Motherhood 10, from Bonnie Way, The Koala Mom
A Parent who Prays 9, from Katie Warner
Blessed is the Fruit of Thy Womb: Rosary Reflections on Miscarriage, Stillbirth, and Infant Loss 14, from Heidi Indahl, Work and Play, Day by Day
Following Mary: 25 Days of Devotions to the Blessed Virgin Mary, from Ginny Kochis, Not So Formulaic (not pictured)
Good Enough is Good Enough: Confessions of An Imperfect Catholic Mom 16, from Colleen Duggan